The Great Adventure Blog - Cycling from Mexico to Gatineau 2023. Embarked on a historic journey, we cycled through breathtaking landscapes, faced challenges, and met inspiring hosts along the way. An epic tale of courage, camaraderie, and unforgettable experiences spanning 40 days.
Join us on an extraordinary journey as we embark on a historic cycling adventure from Mexico to Gatineau in 2023. For 40 days, we traversed mountains, valleys, and rivers, encountering diverse landscapes and meeting incredible people along the way. From the scorching heat of the deserts to the tranquil beauty of lake shores, each day brought new challenges and triumphs.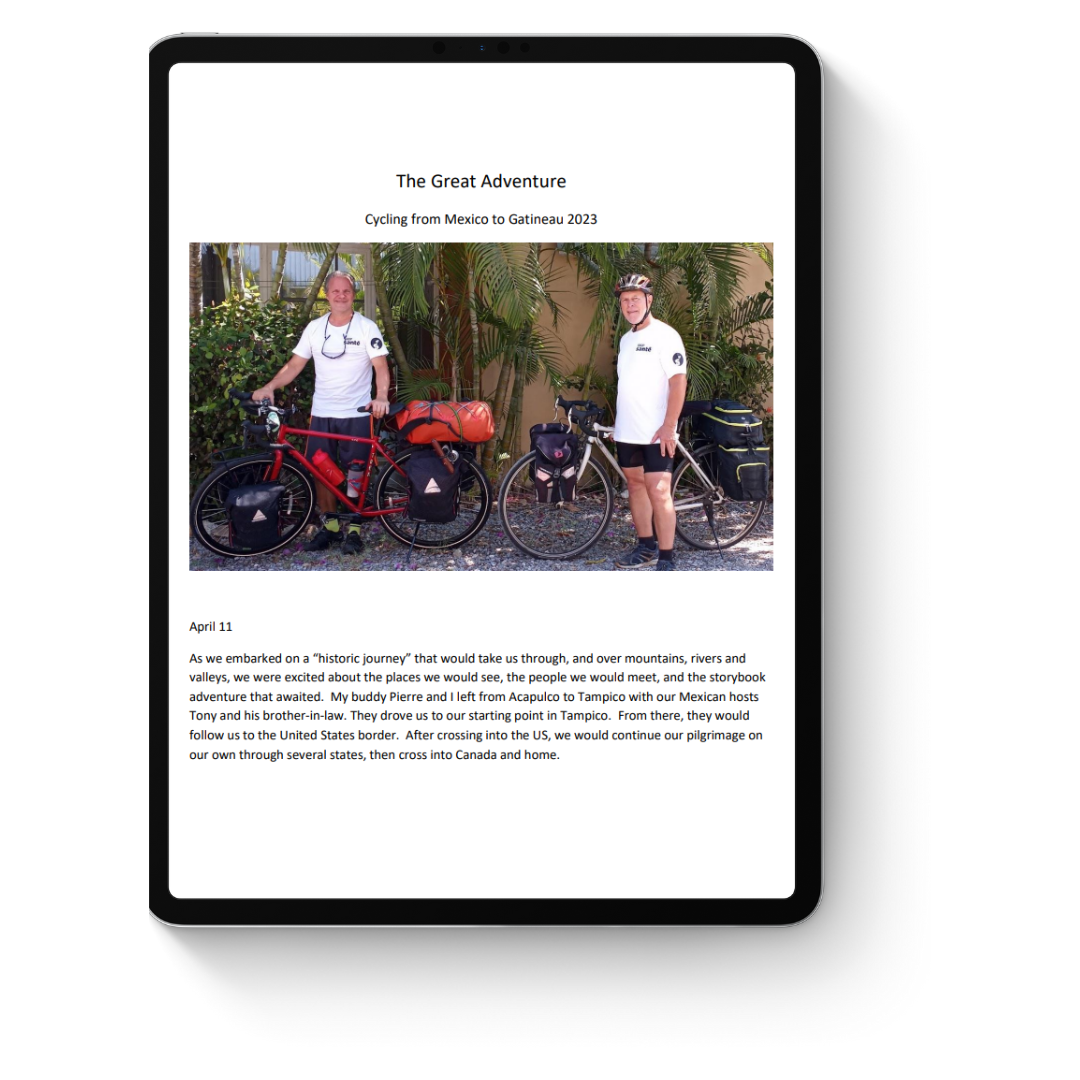 This PDF captures our life-altering experiences, cherished memories, and the bonds formed during this epic pilgrimage. Prepare to be inspired and enthralled by the storybook adventure that awaited us.